Get your kids excited about the environment
LINKS
Citizens of all ages should be educated about the causes of water pollution in our city and what actions they can take every day to keep our rivers, lakes and drinking water clean and healthy.
To help children understand the complex issues surrounding how stormwater pollution occurs and actions they can take to prevent it, the Stormwater Program staff has designed specific activities and educational materials to help them learn.
Coloring books and activity books are available to help children learn about water pollution prevention and understanding how everyday human activities affect the quality of air, land, and water. You can download the WOW Activity Book on the left. The EPA also has a book available for download, "Thirstin's Wacky Water Adventures."
You can also get more involved with helping to keep our stormwater clean by contacting Keep Omaha Beautiful at (402) 444-7774 and participate in a stream clean-up activity, drain marking event, or a number of other litter clean-up events.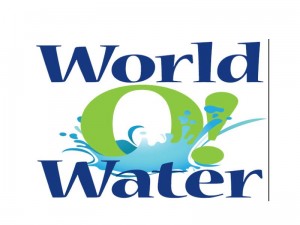 Don't forget to join us at our annual World O! Water Festival. It's a fun event where the whole family can learn about protecting and preserving our area water resources. Activities include canoe rides, face painting, animal exhibits, art activities, music, and food. Go to www.worldowater.org to find out more about this great event!
Watch the videos below for more information about the causes of area water pollution and how you can prevent it in your own neighborhood. These public service announcements were produced by the Nebraska Stormwater Cooperative.
Here's some things you can do with your family to prevent stormwater pollution: